Connector backshells are essential accessories that are threaded onto the rear of a circular or rectangular connector shell to provide additional support and protection and create a more polished aesthetic look. Backshells intermate with a connector's rear end (wire end) geometry and specifying one can be difficult due to the wide range of connector rear end design types, nut/bolt appearances and assembly procedures.
 When selecting a connector backshell:
the angle/profile you require (straight, 90° or 45°), the coupling style you need (such as spin, self-lock or direct), the type of connector you're using and the overall requirements of your application.
Connector backshells are available for commercial and military applications. They can be environmental or non-environmental, used for general duty or in harsh environments, or provide EMI/RFI protection, depending on the type chosen. Certain connector backshells, such as circular banding or crimp-ring styles, will require additional external protection such as heat shrink boots.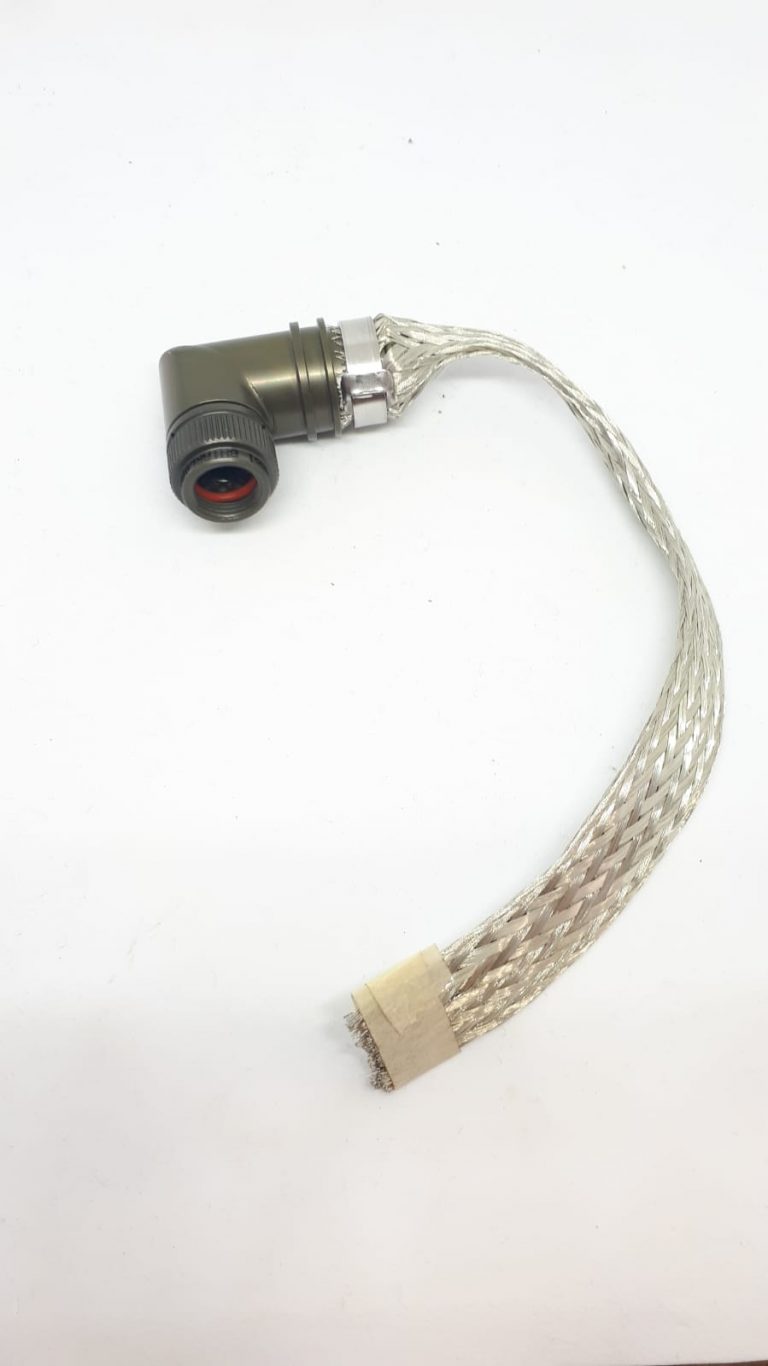 SEE OUR Connector backshell INVENTORY
| | |
| --- | --- |
| D38999/24WF6SN | CONNECTOR |
| D38999/24WG-11PN | D38999/24WG-11PN |
| D38999/24WG-16PN | D38999/24WG-16PN |
| D38999/24WG-41PD | D38999/24WG-41PD |
| D38999/24WG-41PN | D38999/24WG-41PN |
| D38999/24WG-41SN | D38999/24WG-41SN |
| D38999/24WG11AN | D38999/24WG11AN |
| D38999/24WG11BA | D38999/24WG11BA |
| D38999/24WG11PA | D38999/24WG11PA |
| d38999/24wg11pn |   |
| D38999/24WG11SN | D38999/24WG11SN |
| d38999/24wg16pn |   |
| d38999/24wg16sn | 88-552067-16s |
| D38999/24WG35BN | D38999/24WG35BN |
| d38999/24wg35pc | d38999/24wg35pc |
| d38999/24wg35pn | d38999 |
| D38999/24WG35SA | D38999/24WG35SA |
| d38999/24wg35sn | d3899924wg35sn |
| D38999/24WG39PN | D38999/24WG39PN |
| d38999/24wg39sn | 24wg39sn |
| d38999/24wg41pa | 24wg41pa |
| D38999/24WG41PE | D38999/24WG41PE |
| d38999/24wg41pn | d38999/24wg41pn |
| d38999/24wg41sa | d3899924wg41sa |
| d38999/24wg41sn | connector |
| d38999/24wg75ba | d3899924wg75sa |
| D38999/24WG75BN | D38999/24WG75BN |
| d38999/24wg99sn | d3899924wg99sn |
| D38999/24WH-55SN | D38999/24WH-55SN |
| d38999/24wh21pa | d3899924wh21pa |
| D38999/24WH21PN | D38999/24WH21PN |
| d38999/24wh21sn | h21sn |
| D38999/24WH35BA | D38999/24WH35BA |
| D38999/24WH35BB | 901-170-4 |
| D38999/24WH35BN | D38999/24WH35BN |
| D38999/24WH35PN | D38999/24WH35PN |
| d38999/24wh35sb | d38999/24wh35sb |
| d38999/24wh35sn | d3899924wh35sn |
| D38999/24WH53PA | 620HS003NF23 |
| d38999/24wh53pn | d38999/24wh53pn |
| D38999/24WH53SB | 620HS003NF23 |
| d38999/24wh53sn | 24wh53sn |
| d38999/24wh55pa | d3899924wh55pa |
| d38999/24wh55pn | d38999/24wh55pn |
| D38999/24WH55SN | D38999/33W23N |
| D38999/24WJ-61PN | D38999/24WJ-61PN |
| D38999/24WJ19PN | Connectors |
| D38999/24WJ19SN | M85049/38S25W |
| D38999/24WJ24PN | D38999/24WJ24PN |
| D38999/24WJ24SN | D38999/24WJ24SN |
| d38999/24wj29pn | connector |
| d38999/24wj29sa | 24wj29sa |
| d38999/24wj29sd | d38999 |
| D38999/24WJ29SN | D38999/24WJ29SN |
| d38999/24wj35bc | d38999/24wj35bc m500561501 |
| D38999/24WJ35BN | D38999/24WJ35BN |
| d38999/24wj35pn | 24wj35pn |
| D38999/24WJ35SA | Connector |
| D38999/24WJ35SB | D38999/24WJ35SB |
| d38999/24wj35sn |   |
| d38999/24wj41sn | d38999/24wj41sn |
| d38999/24wj43pn | connector |
| D38999/24WJ43SN | Connectors |
| d38999/24wj46sn | d38999/24wj46sn |
| D38999/24WJ4PA | D38999/24WJ4PA |
| d38999/24wj4sn | d3899924wj4sn |
| d38999/24wj61pa | connector |
| D38999/24WJ61PB | D38999/24WJ61PB |
| D38999/24WJ61PC | CONNECTOR |
| d38999/24wj61pd | connector |
| D38999/24WJ61PN | D38999/24WJ61PN |
| d38999/24wj61sa |   |
| d38999/24wj61sc | connector |
| D38999/24WJ61SD | D38999/24WJ61SD |
| d38999/24wj61se | connector |
| d38999/24wj61sn | 24wj61sn |
| d38999/24wj62sb | connector |
| d38999/24wj62sn | connector |
| D38999/25W524PN | CONNECTOR |
| D38999/25WC8PN | CONNECTOR |
| D38999/26D35PB | 26WD35PB |
| d38999/26d35sn | d38999/26d35sn |
| d38999/26d5pn | connector |
| d38999/26e35pa | 31461-901176-6 |
| D38999/26F11PB | D38999/26F11PB |
| D38999/26F32SN | CCONNECTOR |
| D38999/26FA35PN | D38999/26FA35PN |
| d38999/26fa35sn | m85049/39-9n |
| D38999/26FA98PB | D38999/26FA98PB |
| d38999/26fa98s | mt938t09f98s m85049/69-9a |
| D38999/26FA98SN | 750-0001-09 |
| d38999/26fb35s | mt938t11f35s s2306-6502-12a |
| D38999/26FB35SA | D38999/26FB35SA |
| d38999/26fb35sb | connector |
| D38999/26FB35SN | CONNECTOR PLUG |
| D38999/26Fb8sn | CONNECTOR |
| D38999/26FB98SN | 750-0001-11 |
| D38999/26FB99PN | 447HS657XM1102 |
| D38999/26FC-98SN | M85049/38S13N |
| D38999/26FC33SN | M85049/38S13N |